Hiring Experienced Paralegal for our VA Claims practice area.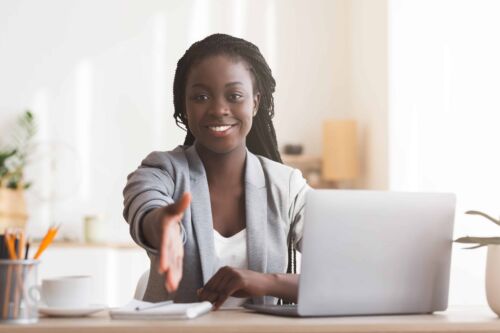 Attig | Curran | Steel, PLLC, is a nationally recognized leader in VA claims/appeals.
Our main office is in downtown Little Rock, Arkansas, with team members working remotely in multiple states. Relocation is not required.
We welcome applicants from communities of color, marginalized communities, as well as any gender identity or sexual orientation. You will find a fully-inclusive and trans/queer positive work environment at Attig | Curran | Steel, PLLC.
Tell us your preferred pronouns in your application.
We are currently hiring a full-time experienced VA Agency Paralegal.
Many law firms are not pleasant places to work. Short-tempered bosses who don't want to hear your ideas, giving your all at the cost of your own health and family time, limited room for growth or advancement, the list goes on.
At ACS, we are trying to change the way law is practiced. The work we do for our veteran and survivor clients is important. It is critically important to us to provide caring, effective and efficient representation to disabled veterans and their survivors nationwide.
We seek to work with people intrinsically motivated to help us create a better career experience - a place where we all can work hard, have fun, and enjoy life after work.
Currently, we are looking for help creating order from disarray; a person who is confident but not cocky; autonomous but recognizes the need to take direction and defer to attorney knowledge and supervision. In short, someone seeking to be fully integrated in finding a solution to the near impenetrable chaos created by the VA Claims process. Ideally, we will find a person who already understands the ins and outs of claim file organization, finds enjoyment in forging new solutions to old problems, and doesn't mind working in the trenches to achieve harmony.
You have to bring these skills with you:
Strong written and verbal communication skills
Appreciation of internal organization
Confidence in ability to learn new systems, and improve upon them
Humility in all things
Strong multitasking skills
Awe-inspiring attention to detail
Adaptability
Ability to find enjoyment and thrive while working in a fast-paced environment
Desire to work in harmony with others, as part of a cohesive team
Mastery of MS Word, Adobe PDF, Google calendar
Comfort with cloud based technologies like Clio Manage, Clio Grow, Asana, Dialpad, Casemap, Lexis+, Zoom, VBMS, etc.
Additionally, we are seeking candidates with:
3+ years experience as paralegal responsible for docketing deadlines (VA paralegal experience in Legacy/AMA claims is a plus).
Intrinsic motivation to help us build an unprecedented work environment and culture
Comfort communicating via telephone and email, with VA and BVA personnel, clients, our partner-firms, and teammates.
Joy in being responsible for building and maintaining a caring, effective, and efficient VA Agency practice area, with up-to-date, organized electronic client files
Someone who isn't afraid to dig in and clean up a mess.
Competence in managing claim/appeal deadlines, calendars and caseloads for up to 3 attorneys.
Interest in helping to create workflows that allow for the production of quick and clean work product
Belief that legal work is a team sport, and gladly helps manage a team of legal assistants who handle intake, onboarding and record review
Capacity to proactively assist attorneys in completing necessary claim development to keep claims moving through the VA system
Willingness to become an expert in drafting, editing, and electronically filing assorted (and ever-changing) VA forms, motions and briefs.
Here's what we offer:
Salary is commensurate with experience and location
Benefits for Full Time employees (after 60-day probationary period) include:

Employer pays 100% of premiums for health, dental, short/long term disability, and basic life insurance.
2 weeks PTO per year (no cash-out option available).
Additional PTO for federal holidays and Election Day.
After 1,000 work hours, eligibility for Firm's 401(k) plan, with 3% employer match of employee's base salary (and profit-sharing distributions annually, depending upon Firm profitability)

Rolling 12 weeks Family Medical Leave (6 weeks of which are paid).
Additional PTO at end of year (to allow employees additional time with their families); We have achieved a firm-wide 3-week holiday in mid-December for the last 3 years.
Continuing Legal Education opportunities.
Access to the Headspace App (for meditation, mindfulness courses, etc.) at firm expense
Unless you reside in/near our Little Rock office, you will be expected to work remotely, from your home (or firm-rented workspace). To ensure cohesiveness, all employees are expected to meet a few times a week with their teammates, and once a week with the entire firm, via Zoom.
How to apply:
Send your resume and cover letter in PDF format (only) to jennifer@BVAappeals.com
Please don't forget to include your preferred pronouns, your salary expectations, and when you would be prepared to start.