How to Talk to an Attorney When Seeking Representation in VA claims.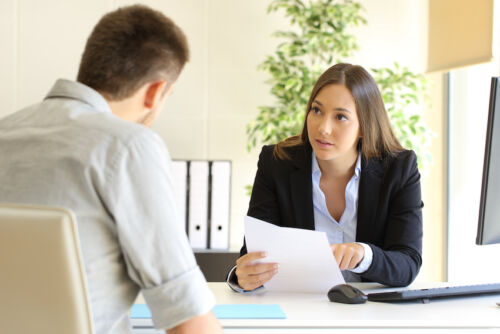 In the past decade or so, Attig | Steel has talked with thousands of veterans seeking help with their VA Claims and Court Appeals.
During that time, we have reviewed all kinds of VA claims, at all stages of appeal, and communicated with Veterans and their loved ones in every conceivable manner – telephone call, faxes, emails, online consultation requests, in person and by US and International post. We've learned a thing or two about how clients can best build a relationship with a potental VA Claims attorney.
#1: Be Sincere when talking to a potential VA Claims attorney.
Receptionists, staff and attorneys value sincerity. If we cannot trust that a client is being honest with us, and truthful about his or her claim, we cannot assess whether to help, and certainly won't know how best to help as a VA claims attorney.
Insincerity shows itself in a multitude of ways, from outright dishonesty to exaggeration to flattery to condescension. None of these are helpful in working with an attorney.
A good attorney knows he or she has something to offer. Particularly in an area like veterans law - where there are not nearly enough trained VA Claims attorneys available to assist the millions of veterans in need - good attorneys are quite busy. We work long hours, in often thankless roles, pushing hard to insist that the VA provide the benefits and care it was created to provide. We do not want or need to wade through flowery language, snide comments, or doublespeak.
Good attorneys want to assist veterans who want to be represented. We can't help if we can't quickly and easily understand what you need.
We want to know, without question, that a veteran seeking our help is being honest with us. 100%. Even when responding to the difficult questions we will ask our potential VA claim clients.
#2: Be Trusting.
Attorneys and their staff understand that, if things were going smoothly with your VA Claim or Appeal, you would not be contacting our office.
Because our attorneys have seen VA Claims as both advocate and claimant, we understand, more than most, the difficulties inherent in working through the VA Claim system.
We, too, experience difficulty trusting some individuals working within the VA. And we distrust politicians who parade veterans around for their own ends, but don't provide the laws, rules and regulations that will adequately support veterans when they return home from active duty. VA Claims attorneys, too, understand the exhaustion in trying to play by the rules to achieve valid ends.
However, when a Veteran contacts our firm and no longer has the ability to believe that we might be different; that we are willing and able to help; and that we just might have their back, that is a Veteran who may prevent us from being able to provide that help.
Hiring a a VA claims attorney is never easy.
Attorney client relationships are, by necessity, built on a foundation of trust.
Trust, but verify.
It's a good mantra, but verifying includes listening to what the VA Claims attorney tells you. Ask the questions you need to ask -- but listen for the answers. Don't allow distrust prevent you from accepting an offer of help – or, from listening to your trained and skilled VA Claims attorney as he or she outlines the process or the legal issues at play.
If we are not a good fit for you, it does not mean you are a bad client or we are bad attorneys. It may mean that there is someone better for your situation. Regardless, you have to be willing to work with your attorney, to survive the system and succeed in your claim or appeal.
#3: Be Humble.
Attorneys work extremely hard to find receptionists, legal assistants, paralegals, law clerks, associate attorneys and other staff that are capable, kind and efficient.
Because VA law is a relatively new area of law, and because of the extreme shortage of trained attorneys available to assist an enormous number of worthy veterans, finding good support staff can be a real challenge. Attorneys do not need to lose good staff people during training, or afterward, because of clientele who can't respect a staff employee and his or her position at the firm.
No one questions that a veteran may know more about his or her VA claim, and certainly knows more about the facts leading up to his or her VA claims for disability benefits. You may even know more about the VA claims system than a new trainee.
But, a very common behavior in VA claimants that contact our firm is the failure or refusal to listen. Difficult clients don't listen … not to staffers or attorneys who aren't named "Mr.", or to legal advice when it is given. And attorneys seldom work with difficult clients.
Before you allow your own knowledge to clothesline your claim, remember why you contacted an attorney in the first place. Is it because your system is working? Or is it because you recognized that you needed to call in the big guns to hire a legally trained and professional VA Claims attorney to advocate on your behalf?
If your attorney, or law firm staff, is willing to listen to you and work with you to further your appeal, don't you owe her (or him) the same in return?
#4: Be Ready.
When hiring a VA Claims attorney, you already know there are documents your attorney will need from you – claim documents from your VA Claim File, decisions or other correspondence from the BVA, and documents that you must sign in order to create an attorney client relationship.
Because accredited VA claims attorneys who actually practice Veterans Law competently or regularly are sparse, it is quite likely that you will retain counsel who does not live close enough for in-office appointments. And because information flows electronically, you need to prepare for that inevitability.
Be prepared to get documents to your attorney's office, in the most efficient way possible for you. Efficient communication can take place by email (by scanning to PDF and attaching documents to direct emails); or by fax (which are still utilized by most attorneys' offices). You need not rush out to buy a scanner, or buy anything. Commercial facilities are available, whether it be your personal banker, a local library, a copy shop … or a friend or adult child.
Have your relevant documents available, and listen to your attorney's staff when they tell you what documents are needed. VA Claim Files can be 20,000 pages long. A reviewing attorney rarely needs everything in the early stages of reviewing your claim or appeal. Choosing the most relevant documents, and listening to your VA claims attorney's request for documents can save so much time, and better allow us to respond to your request for review.
You may be extremely proud of a well crafted legal argument you have made and submitted to the VA. Do not expect your VA Claims attorney to feel the same sense of pride in your work.
In all candor, attorneys are frequently perfectionists who rarely like their own briefs, let alone someone else's writing.
Keep your eye on the goal: Finding the right VA Claims attorney for you … and not pushing him or her away.
You aren't looking for a friend.
Or a mental health counselor.
Or a family member or spouse.
You are looking for help, and trying to find someone who is both capable and willing to help you. Don't let a fantastic legal relationship slip through your fingers because you aren't ready and willing to get your VA Claims attorney the documents he or she needs to make a decision about your appeal.
#5: Be Respectful.
As an attorney gains confidence in his or her abilities, and develops a busy docket of successful clients, he or she is able to choose the clients they most prefer to work with.
No matter how large your expected backpay, or how fascinating the legal arguments, a client can end a relationship before it starts by failing to show basic human respect.
Political correctness gets a bad rap today. But, at its core, it means respect of others. Respect can mean any number of things, and at Attig | Steel, we take a broad approach to the term.
We expect our clients to respect everyone at the firm, from the receptionist and law clerk to the named partners. We do not make judgments based on race, class, sex, gender identity, sexual orientation, when you served or where you served. We do not believe that education or skill or experience makes a person more or less worthy … only more or less educated, skilled or experienced.
We exist as a law firm to help our clients, and we work hard to represent as many veterans as we ethically can. We help veterans at the end of their rope, when no one else believes them … or no one else is willing to go to the trouble to correct an old wrong.
Even when we can't help, we will often work to introduce you to another qualified attorney who can. Respect our decisions; they aren't made lightly.
And finally, attorneys expect our clients, and potential clients, to respect our time. We work hard, every day, to help as many veterans as possible. We have worked to create an efficient work flow, building upon skill and experience here in the firm.
If our VA claims attorneys and staff are kept busy talking about current politics or gossip, they are working less on furthering claims and appeals. Respect our work, and your fellow brothers and sisters -- the veterans we represent.